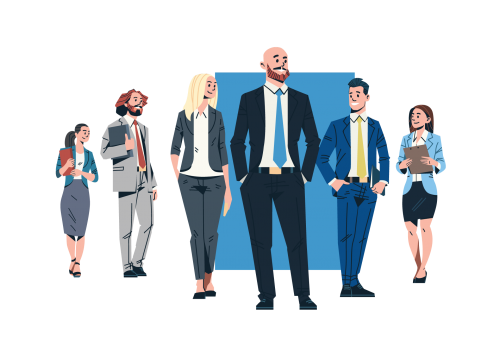 Who we are
Global Corporate Services is a Malta based company that aims to help entrepreneurs get all they need to start their own business in one place. Our highly trained staff will take care and help you at every step of the way, simplifying what otherwise would be long and complicated processes.
12 years of experience have taught us how to do everything with excellency; that's why we have over 5000 happy customers in 5 continents. Drop us a line and get to know the advantages of partnering with true professionals.
Starting from a client's choice of corporate form to designing the logo and starting trading with a functional website, Global Corporate Services has all the personnel available to start making business with ease of mind.
Being by far one of the largest suppliers of corporate registrations in Scandinavia and having offices all around the globe catering for clients in 5 different continents, gives us the edge over our competitors in delivering to our customers a service of excellence. In-house lawyers who have extensive experience with AB, SUF and having lawyers who have served as advisors to the Norwegian Ministry of Finance.
To meet the demands of the fast-paced business environment that we are now living in, Global Corporate Services has developed software that enables companies to be established quicker to save the customer time and money, making the company registration process a breeze.
Where to contact us
If you prefer traditional communication, you can contact us with the below details or use the chat to speak to one of our representatives now.
Email: info@global-corporateservices.com
Phone: +356 2010 7514